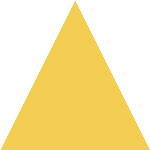 President - Jermille Danclar

Secretary - Guillermo Gomes

Treasurer - Jacqui Castillo

Assistant Secretary - Adande Piggott

Trustee - David Ramsumair

Trustee - Richard Hikel

MISSION STATEMENT

Our mission is to become a financially sustainable organization, whose members are committed to developing tennis and uplifting communities in Arima and environs.

VISION STATEMENT

To be the standard of excellence for all Tennis Clubs in Trinidad and Tobago.

ABOUT ATM

The Arima Tennis Masters (ATM) was formed by the tennis players of Arima and environs  on April 23, 2010.

ATM is passionate about the development of Tennis in Arima and also, the uplifting of the youth and the community as a whole and so we have set out our aims and objectives with focus on three main areas; Financial Sustainability, Tennis Development and Community Service.

The name "Arima Tennis Masters" (ATM) was originated by Dr. Judila & Dr Khan (Doc's), two of Arima most revered veteran tennis players and selfless contributors to tennis in Arima.

It is in honor of persons like our Doc's that we have established this club to be more than just a recreational club but also one that gives back to tennis and the community.

This club is dedicated to all those "tennis masters", past and present who have worked to improve the level of tennis and while uplifting of  the people of Arima and environs.